2020-09-12 Announcing An Exciting Partnership With QB3
​
Labii ELN & LIMS
is continuing to build connections with entrepreneurs and scientists to support local economies. In February 2020, Labii finalized a partnership with
QB3
, a company that provides significant resources to innovative startups.
QB3
serves California's life science entrepreneurs by connecting sponsors and startups, and Labii will provide important services to those startups.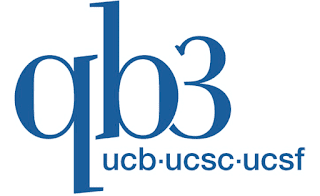 ​
QB3
is a University of California affiliate that brings more than $750 million into California's economy annually. Their mission is to grow science in California through a variety of mechanisms, such as providing rental space at
five different locations
and facilitating a
mentorship program
. QB3 boasts a multifaceted team of partners to ensure startups are supported in any venture, and Labii is proud to be part of that team.
​
Labii
is the next-generation research platform that seamlessly integrates ELN and LIMS, with high customization and widget extendibility for a variety of disciplines. Labii facilitates research and development by providing a user-friendly, customizable
Electronic Lab Notebook (ELN)
and
Laboratory Information Management System (LIMS)
to document, manage, and interpret data. Labii ELN & LIMS can be configured for any type of data, and the functions can easily be enhanced and expanded by stand-alone applications. Founded in 2015 by Stanford researchers,
Labii
is now the trusted ELN & LIMS provider for hundreds of biotech companies and academic labs. By providing a variety of pricing options and customizable options, Labii has established itself as an innovative, cost-effective provider of ELN & LIMS services.
QB3 startups will now have access to Labii's
user-friendly, customizable ELN & LIMS
for one year at no cost. This is a unique opportunity for local startups to gain access to one of the fastest-growing ELN & LIMS companies.
We are proud of our existing partnerships and look forward to collaborating with other companies, both within and outside of California. If you are interested in partnering with Labii, please
contact us
.