2022-01-19 Labii Made A Contribution To The Leukemia And Lymphoma Society To Fight Cancer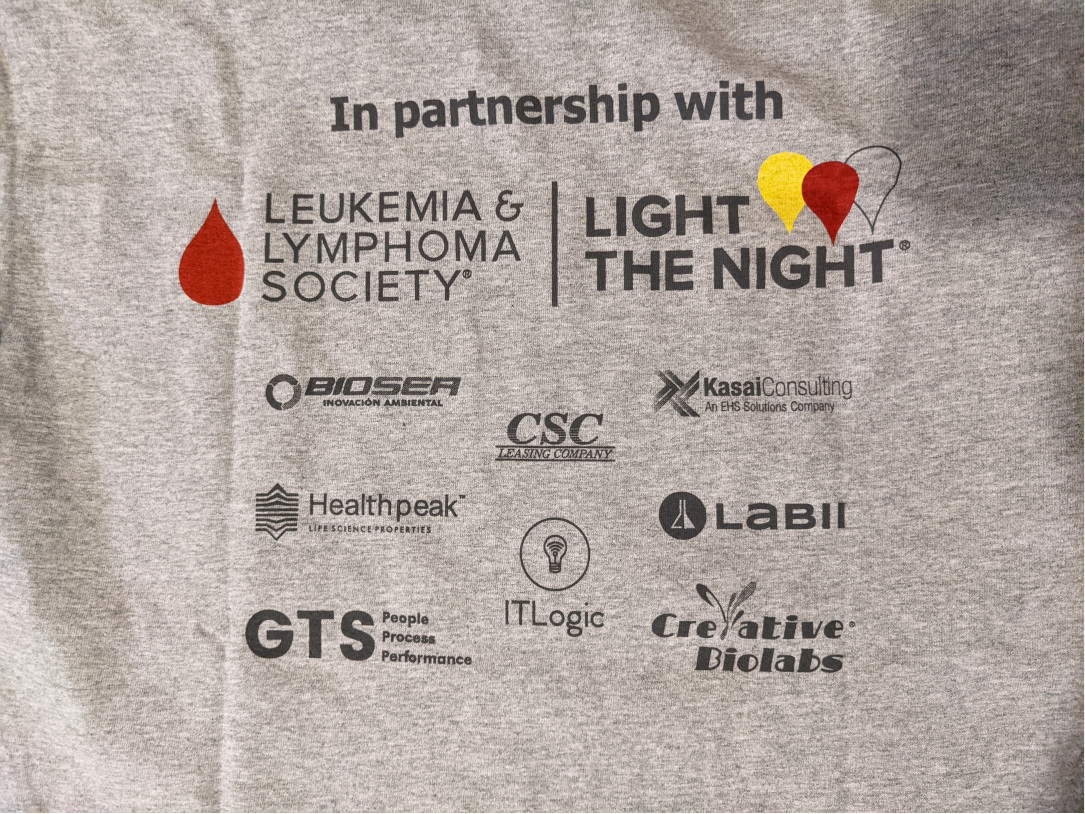 On Saturday, November 6th, 2021, in San Diego, California. The Leukemia and Lymphoma Society's Light the Night event was successfully held in San Diego, California. Light the Night is a fundraising and awareness event that aims to "Bring light to the darkness of cancer". The Leukemia and Lymphoma Society (LLS,
https://www.lls.org/
) has invested an incredible $1.3 billion since 1949 and has a mission to "cure leukemia, lymphoma, Hodgkin's disease, and myeloma, and improve the quality of life of patients and their families." As the largest donor to cutting-edge research for advanced cures, the LLS is fueling life-saving research into blood cancers and strives to be a global leader in the fight against cancer. This life-saving work can only be accomplished with the passion, dedication, and determination of the scientists, physicians, families, and volunteers who devote their time, effort, and funding to this worthy cause. Want to help join the fight? Visit
https://www.lightthenight.org/ways
to find out how you can contribute today!
LLS is not working alone, Abintus Bio (
https://abintusbio.com/
), a biotech company that focuses on serving underprivileged communities, partnered to host this event. Abintus Bio is working on cell therapies for the treatment of solid tumors or hematological malignancies and is devoted to improving the lives of cancer patients, survivors, and their families. Labii gladly joined and contributed to the Light the Night event at the invitation of Abintus Bio to fight cancer.
Labii ELN & LIMS (
https://www.labii.com
) facilitates research and development by improving documentation and lab management. With a focus on addressing the unique needs of each of our customers, Labii strives to be user-friendly, efficient, and affordable. We are the trusted provider of hundreds of biotech companies and academic labs. Join us today at
https://www.labii.com/
.