2020-01-22 Labii Will Now Offer ELN & LIMS To All MBC BioLabs Startups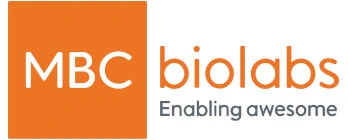 Also located in the San Francisco Bay Area,
Labii
facilitates biotechnological research and development by providing
user-friendly, customizable ELN & LIMS
to document, manage, and interpret data.
Labii ELN & LIMS
can be configured for any type of data, and the functions can easily be enhanced and expanded by stand-alone applications. Founded in 2017 by Stanford researchers,
Labii
is now the trusted ELN & LIMS provider for hundreds of biotech companies and academic labs.
​
Incubators
are crucial to accelerating scientific discoveries, and
Labii
is uniquely qualified to provide cost-effective ELN & LIMS to early-stage startups. We are proud of our existing partnerships, and looking forward to collaborating with other innovative incubators. If you are interested in a partnership with Labii, please
contact us
. Natalie Burger